Best Porsche Ever? NEW Porsche GT4 RS First Drive Review 
22 Mar 2022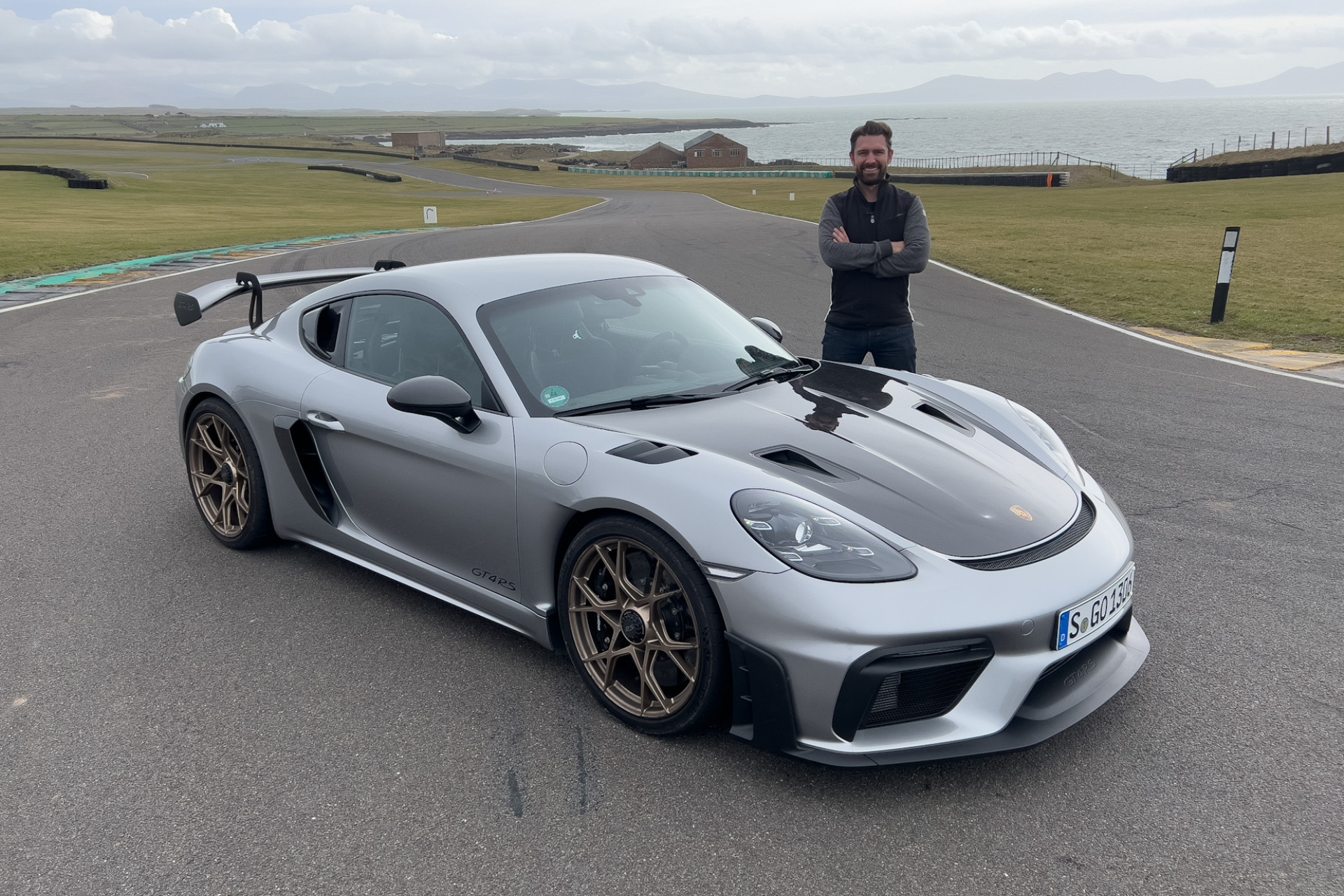 Could you imagine if Porsche put a GT3 engine in a GT4 platform? I remember once having this chat in the pub with my mates… And now it's here. It actually exists!
Out on the track, its defining feature truly is the sound of the engine! This car is running a game-changing 992 GT3 engine, where you can feel and, more importantly, hear, every single one of those 9000 naturally aspirated, 500hp rpm.
Feeling the balance of a GT4 platform with the power of a GT3 engine. I wouldn't go as far as to say that a standard GT4 is a slow car, but I think that the pull of this engine is fantastic. The brakes are also phenomenal, and the whole experience is smile-gland inducing.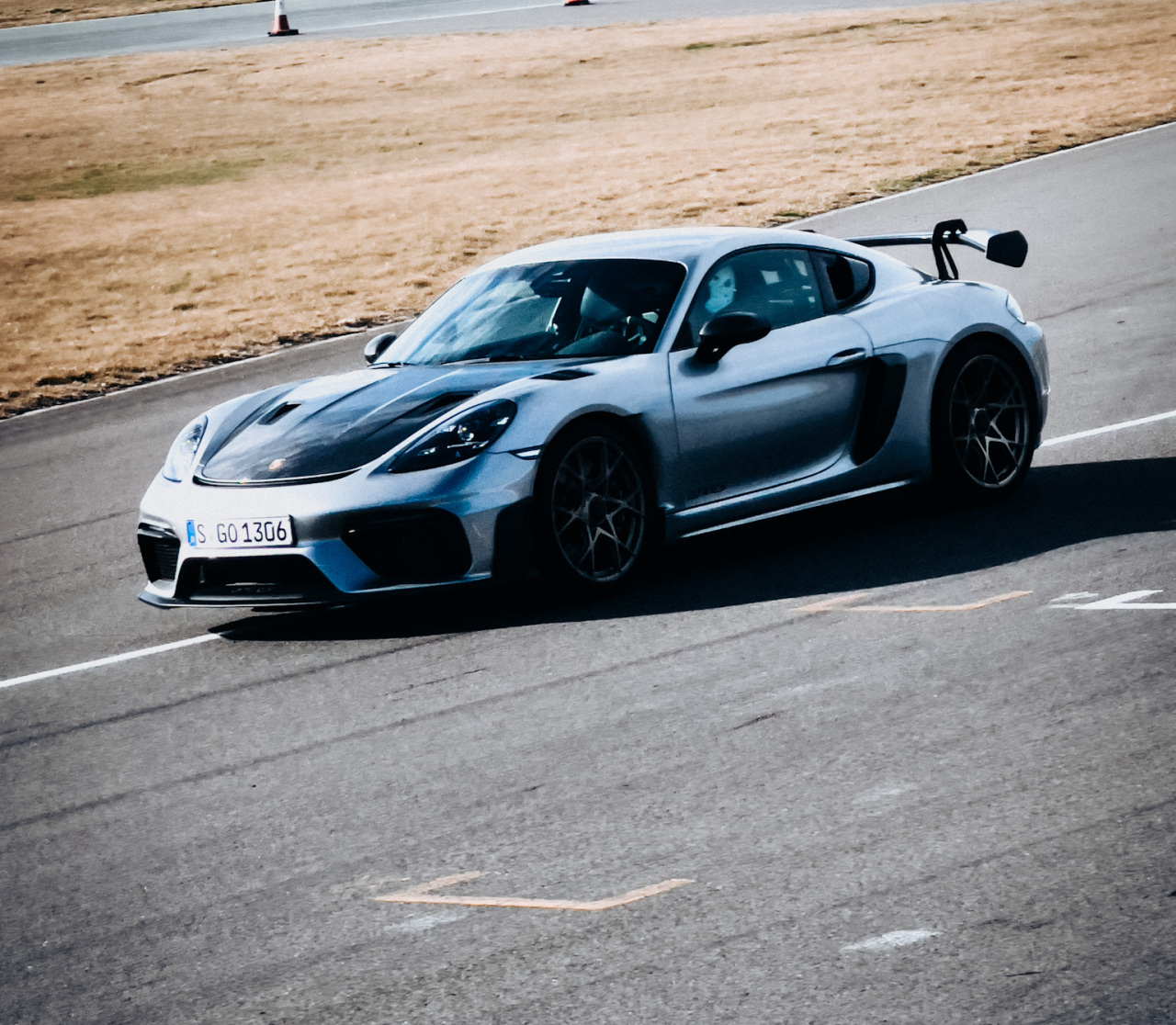 Comparing it side-by-side to a standard GT4, one of the differences which might not be noticeable at first is the way that the air exits the wheel arch. Straight out of race-car level stuff, the strike for the exit of the air from the back of the tyre is comparable to a 996 GT1. Additionally, carbon intakes on the sides of the body feed directly into the engine and create the most out of this world sound. The way that it resonates your brain box cannot be communicated through video or microphone.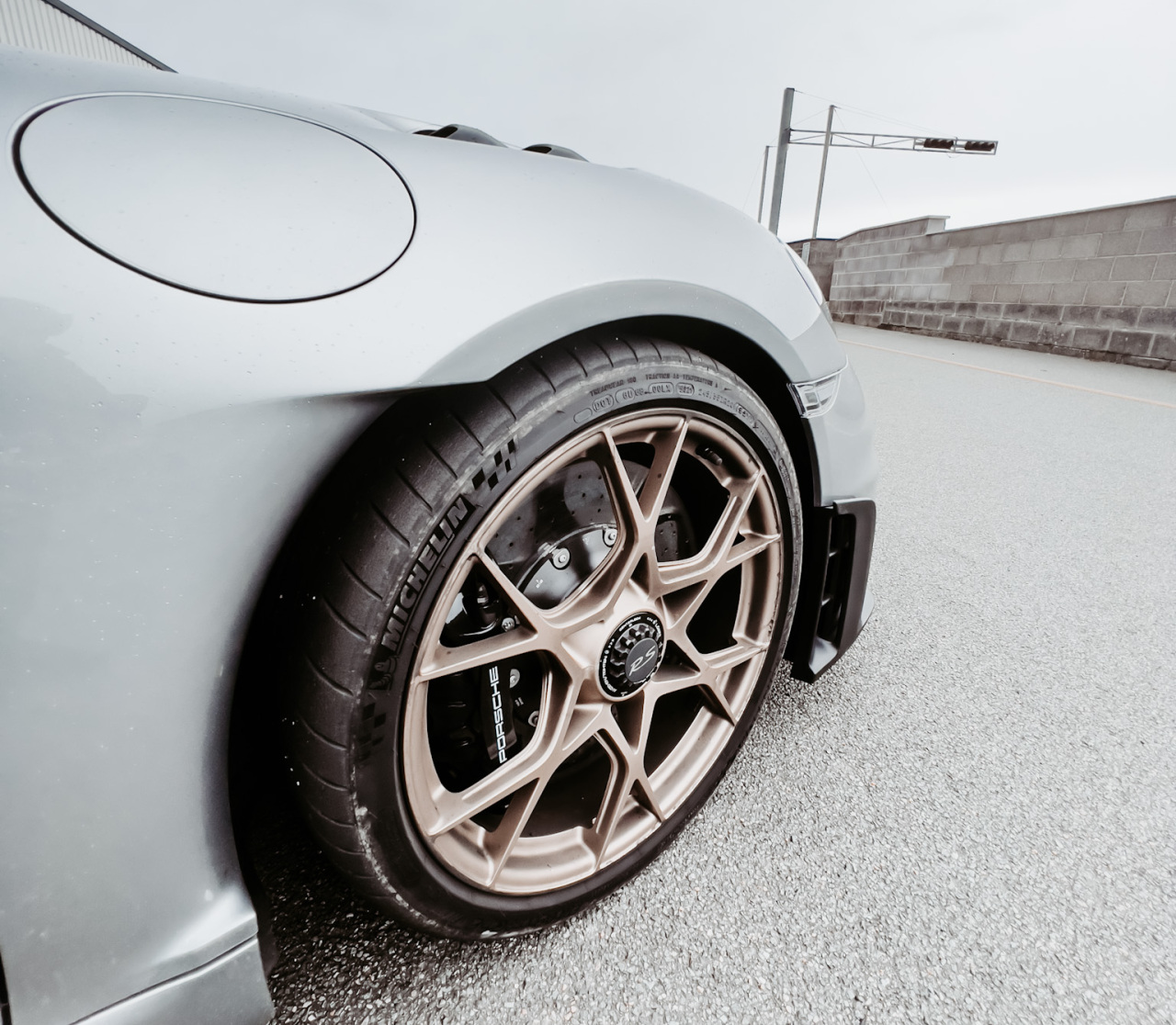 Sporting a swan neck, top mounted wing at the back of the car, this applies greater downforce when out on the road. It's also massive and made of carbon, which looks awesome!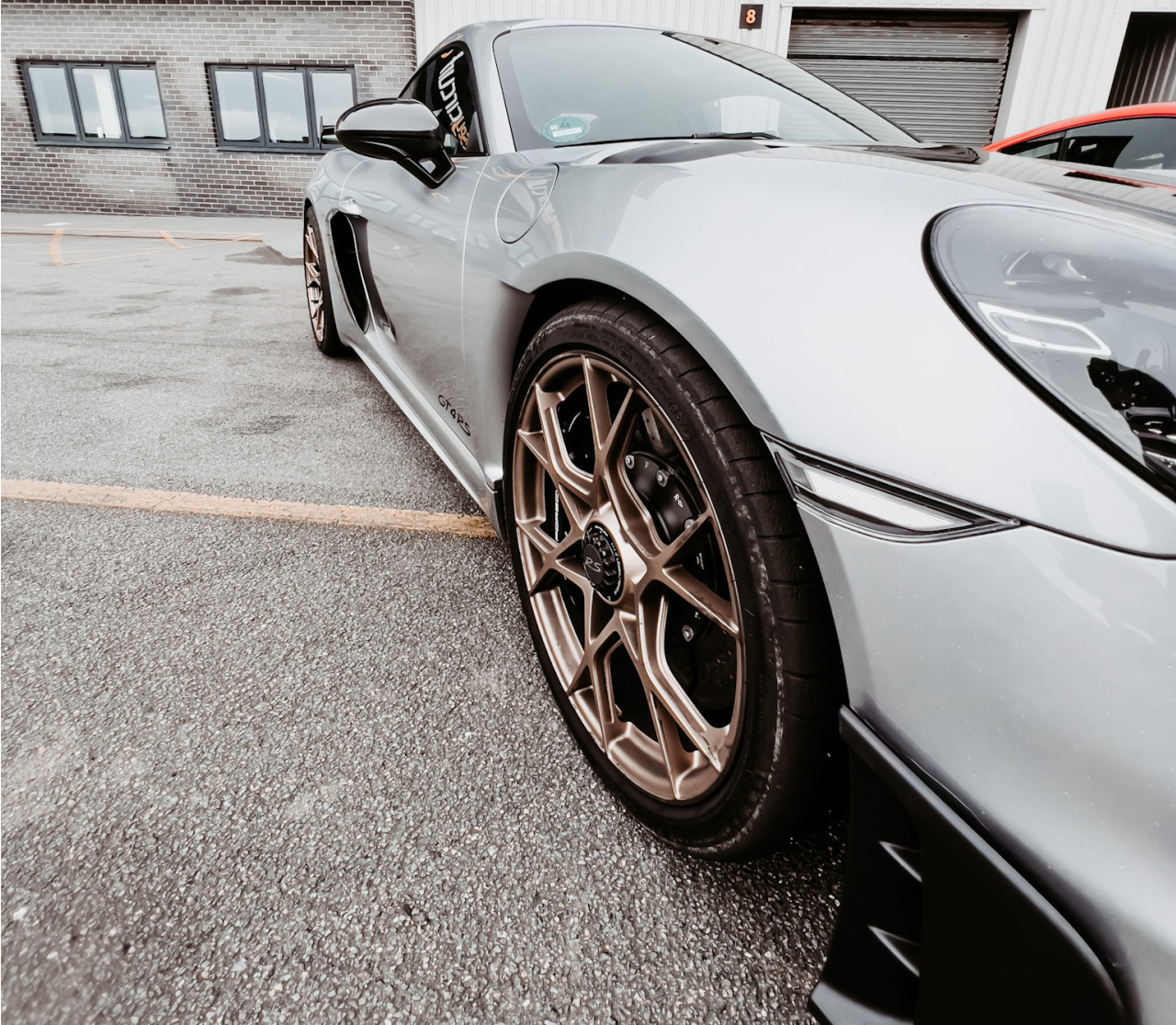 The inside is beautifully spartan, displaying the iconic Porsche quality, with some specific new features added to this model. Race techs has been added to the dashboard, which not only looks great, but reduces the reflections from the dash into the windscreen. Surrounded by highlights of matte carbon, the blue contrast highlights featured all through the interior come together to make a beautiful space to be in.
Porsche's idea with this car was not necessarily about lap times, but about good times. And it really is good! Very few road cars have provided such an audible and spiritual sensation for me.
My final rating: smiles per gallon = 100.