About
James Walker, aka, MrJWW.
Starting his YouTube journey in 2015, with no audience and just an iPhone for a camera, his channel has since attracted 160 million views and is part of a global social audience of over 1.5 million in 2021.
MrJWW gained traction in the automotive world through his production of unique and compelling content, sharing an exclusive insight into the incredible world of luxury supercars and the aspirational lifestyle that comes with them.
James is a content creator who crafts videos for his own channels and works closely with the largest brands in the industry to innovate fresh content for their platforms.
He now writes for The Sunday Times and presents across various channels, ranging from Formula E live TV races to product launches and car adverts. Spanning racing, driving and the lifestyle which embodies them both, the JWW brand attracts a passionate audience from more than 120 countries and is lauded for its entertainment and editorial quality.
While James is the face in front of the camera, his business partner Darren is the architect of commercial operations behind the company. Having been friends for many years, Darren is as passionate about his car collection as he is his businesses.
Darren has over 30 years of industry-leading business experience, creating, managing and developing a successful and diverse portfolio of enterprises; the investments and experience Darren brings to the brand is invaluable.
The two met through their mutual love of cars many years ago and became fast friends, and later, business associates. After many years of contemplating a project together, in 2018, James persuaded Darren to feature some of his cars on the MrJWW channel. They knew a cogent business model was key to the brand's success, so they developed one together. Combining James' innovative content concepts and Darren's business development acumen, they have made an unstoppable team so far, taking the brand to new heights.
With an eye to growing the brand, Darren set up an executive management team to drive the business forward. The first stage of this was a recruitment of key staff members, further supported through his wider business. He first had his team design and construct The Bunker; MrJWW's dedicated production studio. This latest development embodies what a creative space should do – enable the creation of bespoke high-quality content to support our brand partners.
The company was further solidified though establishing a commercial department. The aim of this business area is to focus on and work with brand partners to further develop partnership opportunities within and outside of the automotive industry. Creating a seamless association between automotive and luxury, the team is working behind the scenes on some truly exciting projects for 2022 and beyond.
We have had the pleasure of working with some of the world's greatest brands to amplify their message and tailor campaigns to thrill our 1.5 million+ audience. At the same time, a production team has been established so that the quality of content continues to improve, and we intend to develop this further in 2022.
Join the Co-Driver Community
Want to be in the driving seat with James, to be in pole position when it comes to knowing the latest JWW news?
Sign up to be a Co-Driver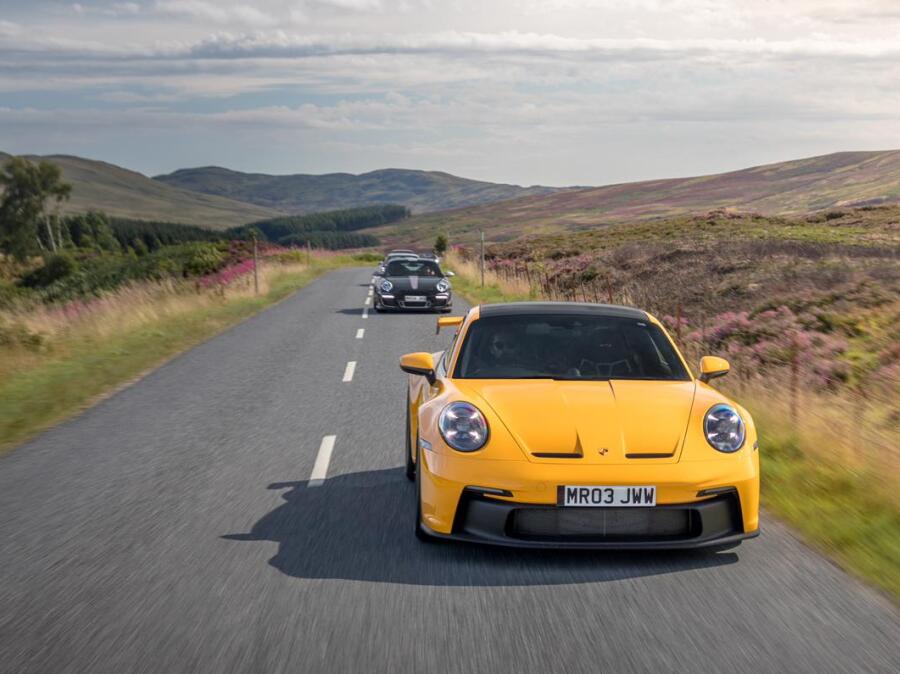 Collaborate with MrJWW
Brand JWW is a leading luxury lifestyle platform attracting a passionate audience of over one million from more than 120 countries. If your brand wants to reach them, Team JWW wants to hear from you…