NEW Aston that PRO Drivers Are Terrified Of! Aston Martin Valkyrie AMR
12 Mar 2022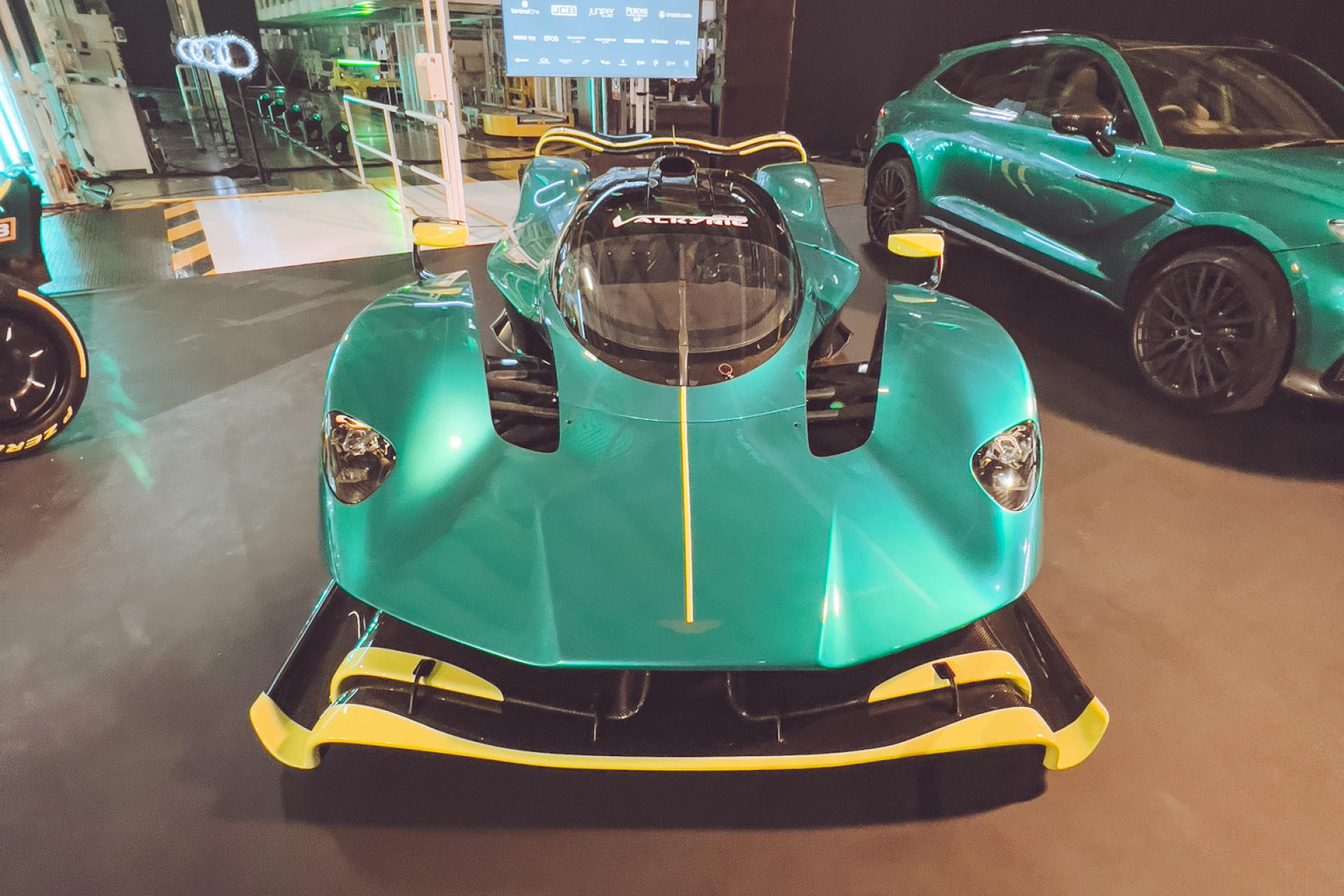 I don't think I have ever seen a rear end on a car quite like the Aston Martin Valkyrie AMR PRO. This is an example of what's possible when there are no rules.
I don't know who is going to be able to drive this thing – if your name is Vettel or Strong, maybe you are in with a good chance, because this thing is designed to be as fast as an LMP category 1 endurance racing car. When you see the aero, it is just absurd – what a machine!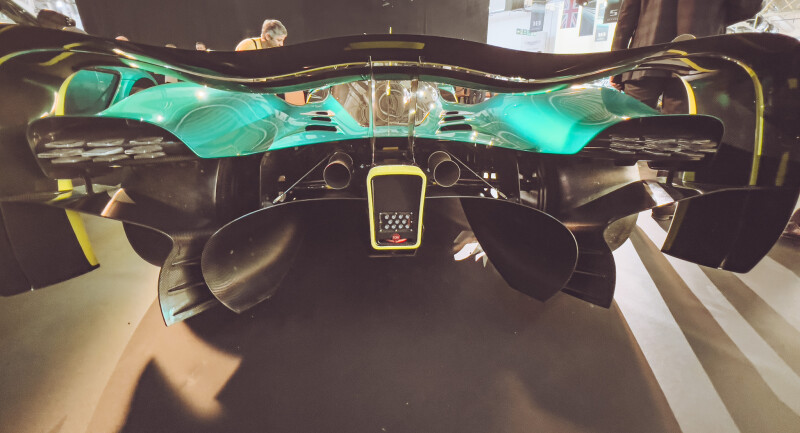 The test drivers have been relatively scared after testing this car, it is that serious. I am a bit lost for words. You can actually buy one of these and take it as a "track day car". You can think of it as a track only, de-restricted, no-rules Valkyrie. In terms of capability, I am told it's benchmarked around an LMP 1 car, which is absolutely berserk! In order to get the true performance and maximise the downforce of the car on the Michelin tyres, they have to use what is known as a confidential tyre, which is reserved for FIA regulated high downforce sports such as Le Mans, Formula 1, etc.
Even if you could buy one of these, I don't know what sort of driver you would have to be in order to get the most out of it. This is a non-hybrid car, so it's a true, naturally aspirated high revving V12 1100 RPM with no regulations that need to be applied to a road going car which means they've basically said you have free-reign to design the fastest thing you possibly can – this is what it looks like!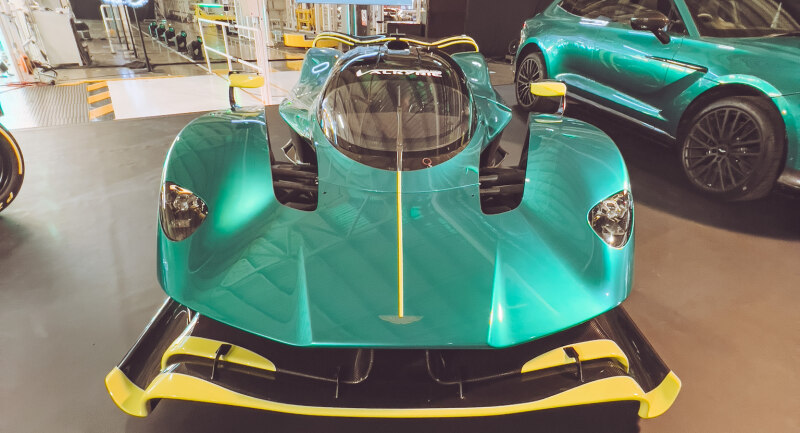 I've been really fortunate over the years to go to quite a few F1 launches, but I've never seen anything like this – Aston are turning things up to 11! It really feels like they are in it to win it. It's the first time I have laid eyes on the new car format – aero changes are huge, as are the 18-inch wheels – they completely transform the way this car looks. To have the drivers here as well is super exciting. If you are watching this, I am sure you are a big fan of Formula 1 – going into this season is going to be absolutely bonkers!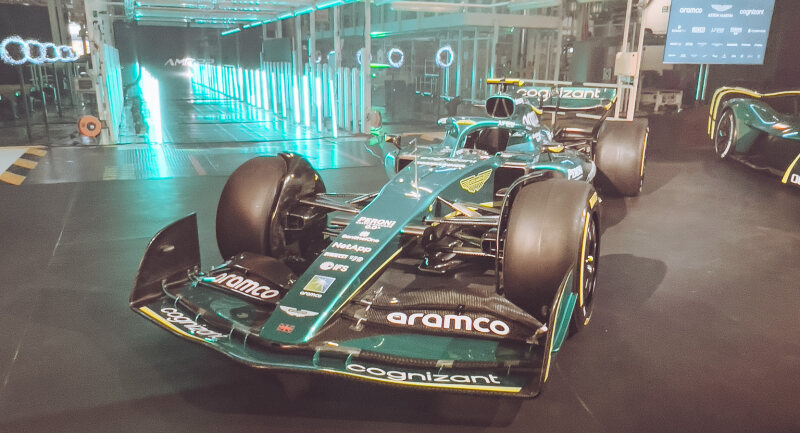 I am not sure the camera is doing the difference in this car justice. The sculpture of the car shows the difference in airflow. A massive part of the aero this season is ground effect, which is downfalls from underneath the car. The idea of the new airflow over the car, particularly from the rear wing, is not to create vortices off the back that will disturb the downforce of the car behind it, and the idea of that is to make closer racing. This year they have ripped up the whole rule book – I believe it's the biggest change in the last 30 years of Formula 1 rules and regs. So that gives you an idea of what a blank canvas this is, which means that the history of the top teams being at the front could be a completely different scenario this year. It gives Aston a great chance in their second year of F1 to be right up there, which is super exciting!
We also have here, the new DBX 7070. This is currently the world's fastest luxury SUV which is cool. The eagle eyed of you may have noticed that there is an entirely new paint theme for Aston Martin this year which is running through all of their cars.
The show will be taking place inside the factory, and when we say inside the factory, I mean inside the production line of where the cars are built, which is pretty awesome. Behind this grid are the prepped and painted body shells of Astons which are about to go into production, and they are stored here.
Anyone familiar with the Aston Martin Gaydon HQ will know this is the main Atrium.
They have dressed it like the Aston Martin F1 branded lounge. Let me show you one of the cars which I think make it quite appropriate – this is the F1 edition Vantage. It was one of the first new cars which was launched under Tobias Moers. This is what the F1 pace car is based on – don't forget Aston have made some serious moves since they've joined F1. The medical car is a DBX and the pace car is a Vantage. To have that as part of the ongoing crew of F1 is quite incredible.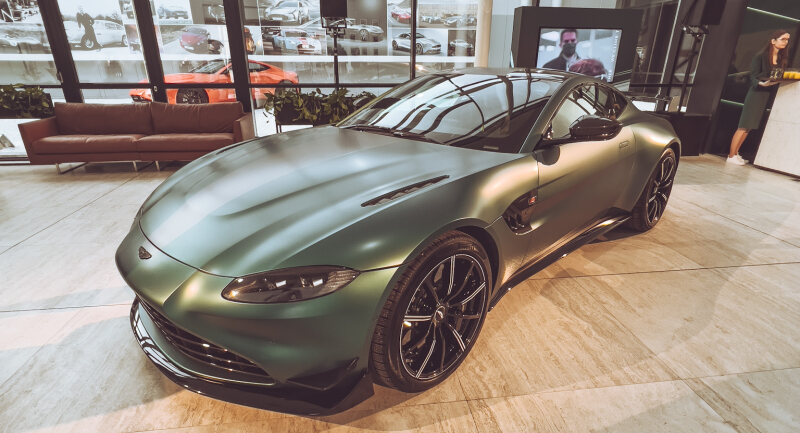 This car is a 4ltr twin turbocharged V8. It runs on an eight-speed ZF gear box. The power has been increased from 503 to 528 brake horsepower, and the torque is about the same. This car starts at about 140 grand, and this thing has been tweaked and refined to make it a better driver's experience than your standard Vantage.
What is really cool is while we are in this room, there are F1 personalities everywhere: Lance Stroll, Lawrence Stroll, Nico Hulkenburg, David Croft, Martin Whitmarsh. People just keep pouring in together with journalists. There is also great food and zero alcoholic drink.
A massive congratulations to Aston Martin!