The Most Beautiful Drive In The World - Brabus Mercedes 280se 3.5L V8
22 Feb 2022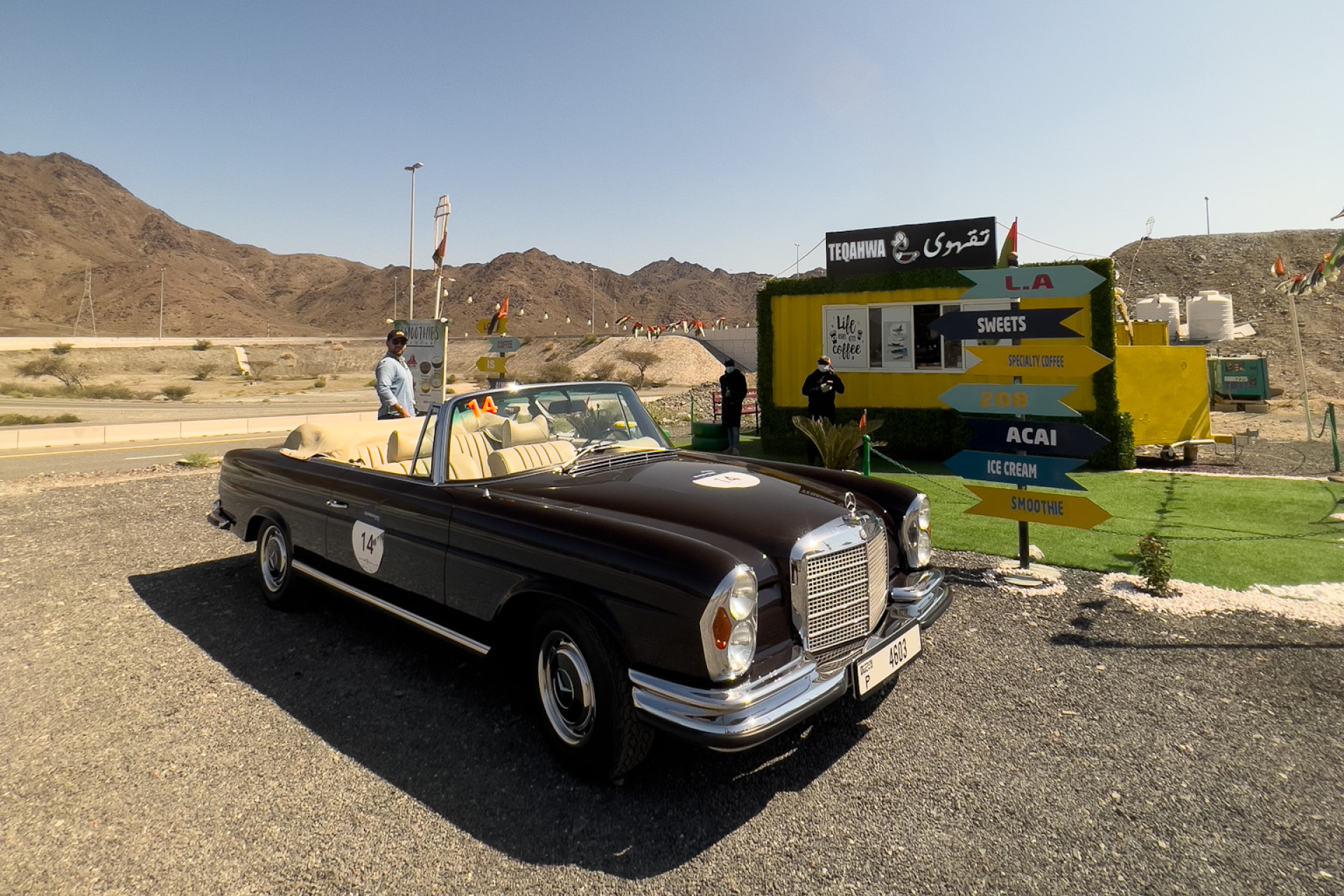 Today you are joining us at the start line of the Mille Miglia Experience, Middle East!
There is the Italian Ambassador, who is going to drop the UAE national flag to signify that we are officially on the road as part of the Mille Miglia Prologue – this is it, we are now in the game!
We are given a route card, and off we go. There is no satnav involved so we have to use a road book – they effectively look like someone transcoded satnav directly into hieroglyphics.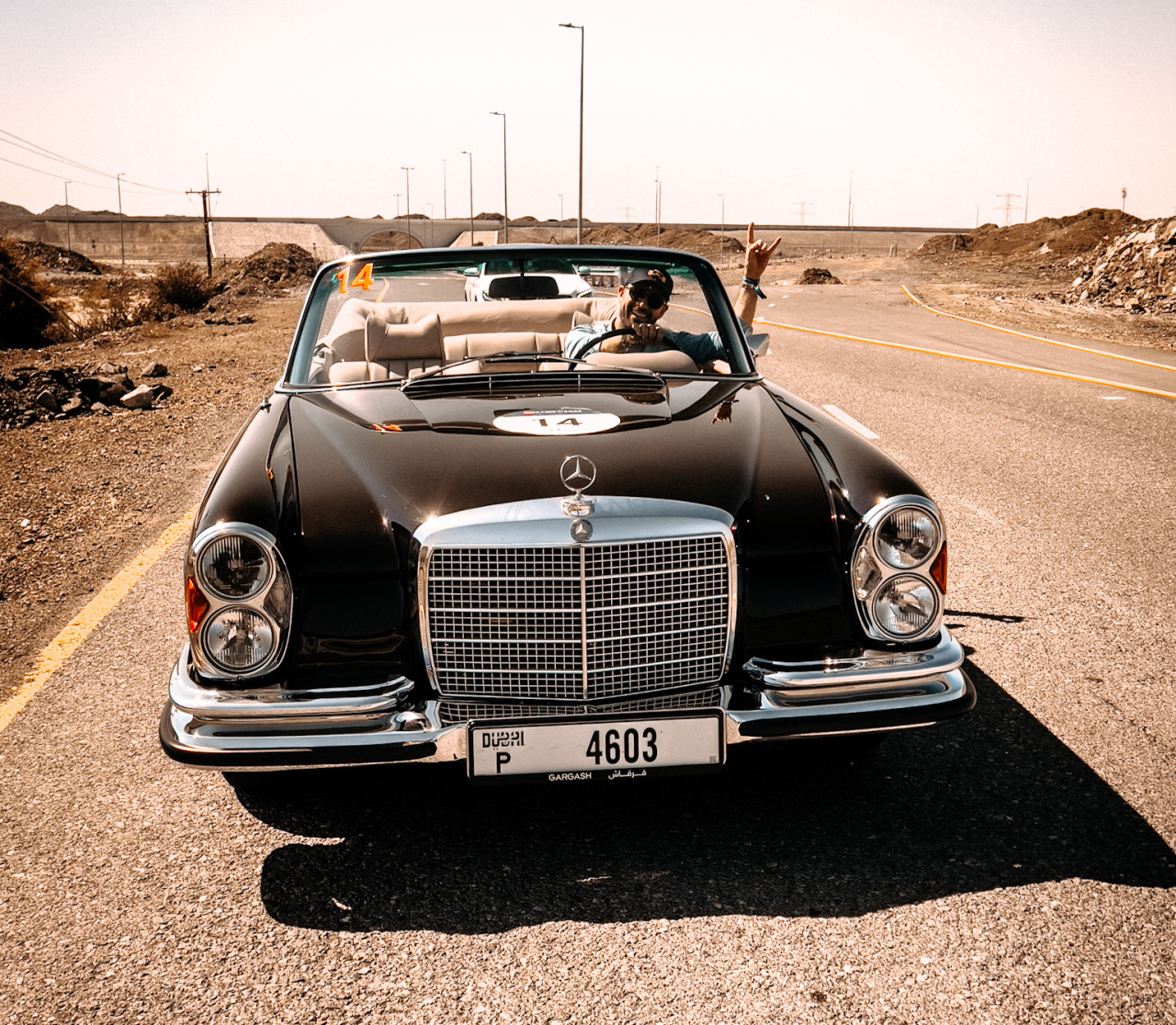 At our first stop of the day we stamp our timing card. What is quite cool is the event is supported by Ducati, so they have brought along four or five bikes who are acting as support and media.
We have decided to take the roof up on the Brabus Mercedes, because the environment is so incredible, we thought it would be wrong not to. We don't have sunscreen though, so we aren't sure how long it will last!
Taking the sunroof down proved tricker than we thought, but luckily Jochen Mass came over to help us out. It was an oddly satisfying job!
The Mille Miglia is referred to as the most beautiful race in the world, and its occasions like that, and scenarios like this, which mean you meet people like that! And we are only 3 hours in and it was pretty awesome to meet Jochen!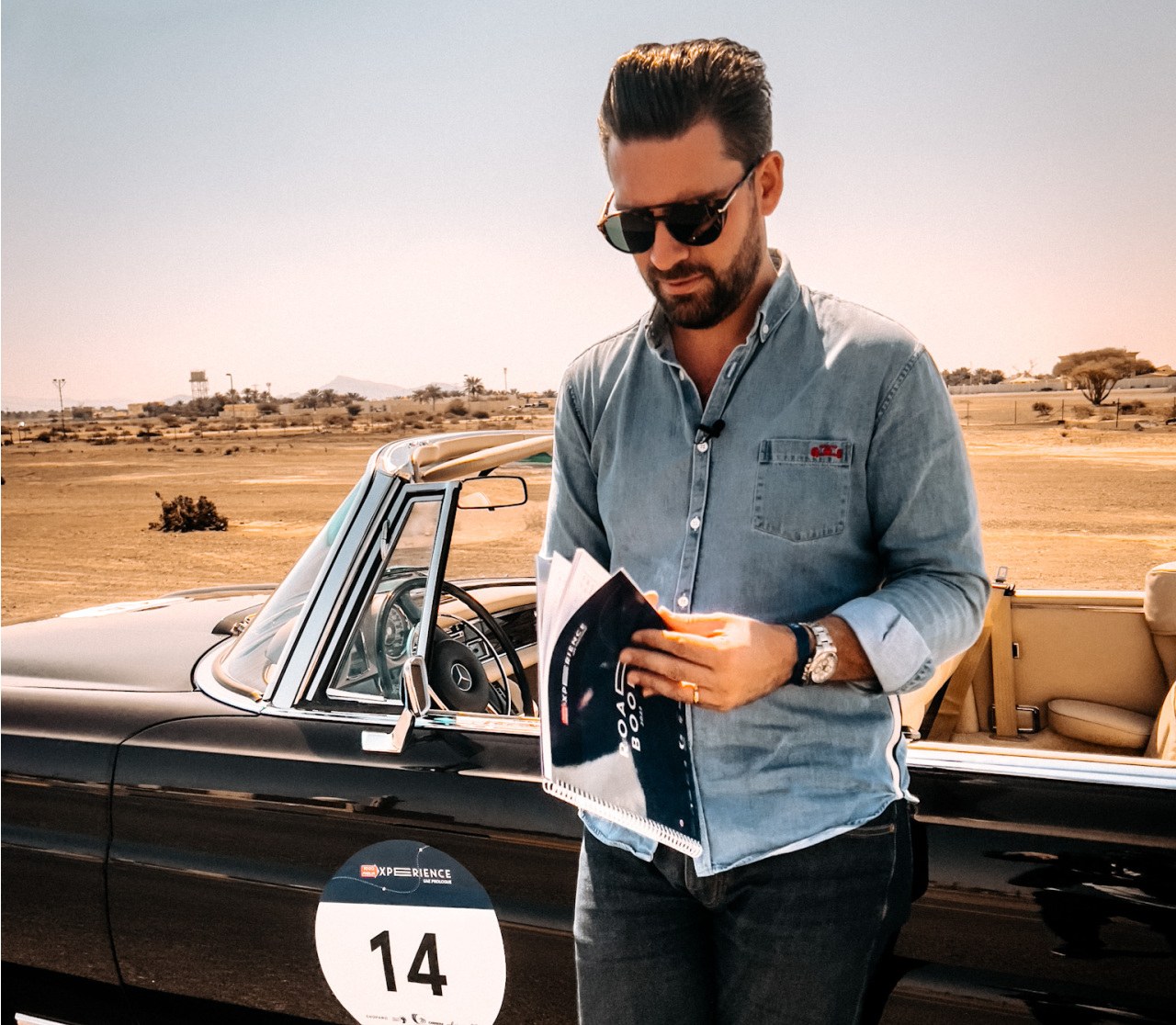 One of the things I really love about this region is we are now in a no-man's land between two junctions. One road goes up that way, and the other road goes off into the mountains, and where we are is a scrubland. Here we are in this repurposed space that is serving acai smoothies and coffee. I knew I couldn't drive past this place and not sample the goods! It is dry as a bone here, but behold, a temporary oasis!
While we are waiting on our smoothies, I thought it would be an opportune time to give a brief overview of how we are finding the mark so far. I have to tell you, a minute ago we had Credence Clearwater Revival booming through the blue tooth speakers, roof down, carving through the mountains, and it is probably come of the most fun I have had going slowly! As soon as you drop the roof the whole world changes, the whole character of this car changes – one arm on the sill, one arm on the wheel – in that moment I have probably felt as cool as I have ever felt.
We are going to head to the official lunch stop shortly, which is a Hotel in the Hatter Hills, then we are on for our second part of the day!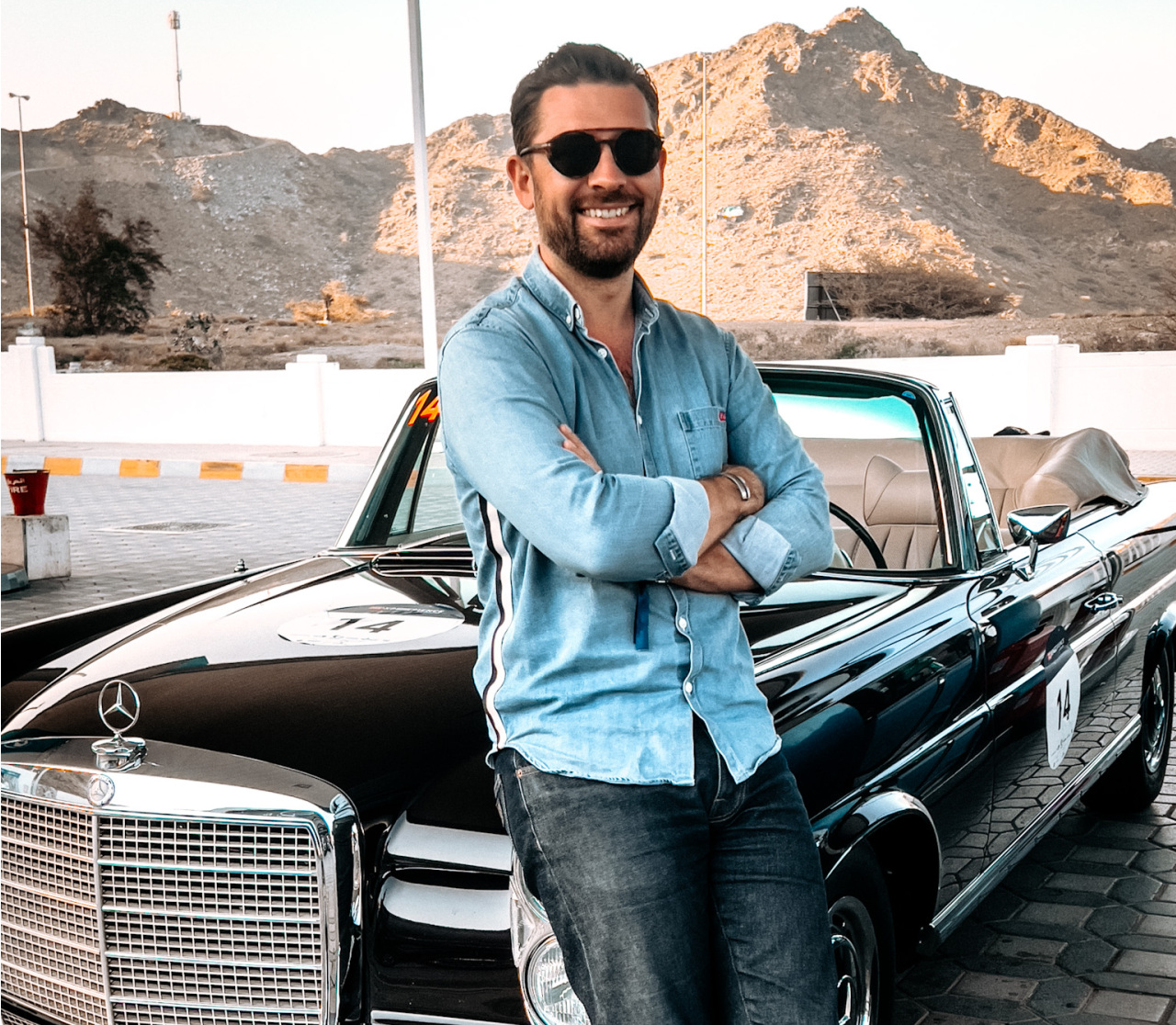 At the end of the day we met Martin Halder, Founder and CEO of Octanium, who is responsible for orchestrating all of this. Day one for us, as you can tell by the colour of my nose, has been fantastic!
On day two, Martin tells us we will be going through more wonderful roads and the Hatter mountains, and then a nice lunch at the head of travel chase – the highest point of UAE, before heading back to Dubai for the ceremony.