It's Time To UPGRADE: My Next Aston Martin Journey Begins!   
16 Feb 2022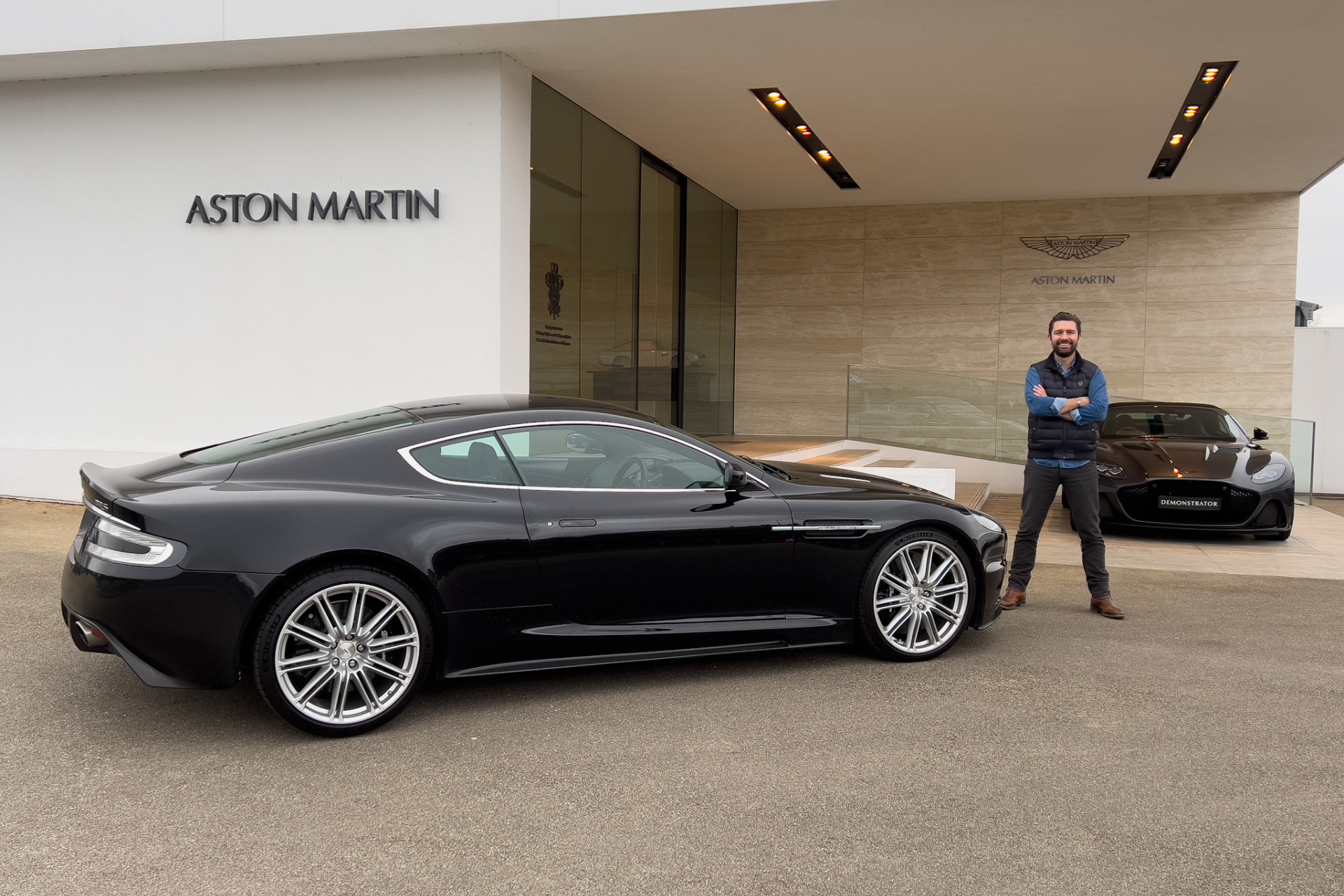 Welcome to Aston Martin Works! Today is induction day, because it is finally stage one of giving this car an entire makeover: a massive transformation inside and out.
Regular followers of the channel may remember that last year we partnered with Aston Martin on a special edition DBX for which we developed our own very special paint, based on Valkyrie paint technology. We loved that paint so much that we speculated what it would look like in our lennox green? Here we are to do exactly that!
There are plenty of paint shops around the country which could paint a car, however, what's behind the Aston Martin Works' doors is incredible! We are going to show you exactly why we brought this car to ground zero – the motherland of Aston Martin!
Paul Spires, President of Aston Martin Works says:
"This is the only place in the world where you can buy anything from a Valkyrie to a host clip from a DB5."
As we enter the building, there is the full range of Aston Martin's, which are built at Gaydon, because this place is a dealership. You can come here, pick your colour and your trim, and buy a brand-new car as well! Phenomenal.
But at the other side of the building there is a different world, which is the workshop – the view blows my mind every time! They look after 27 of the total one-77's here – there is always something different to see. A lot of cars come to the workshop from all over the world – right now there are cars from America, Switzerland, France etc. They have a really international clientele.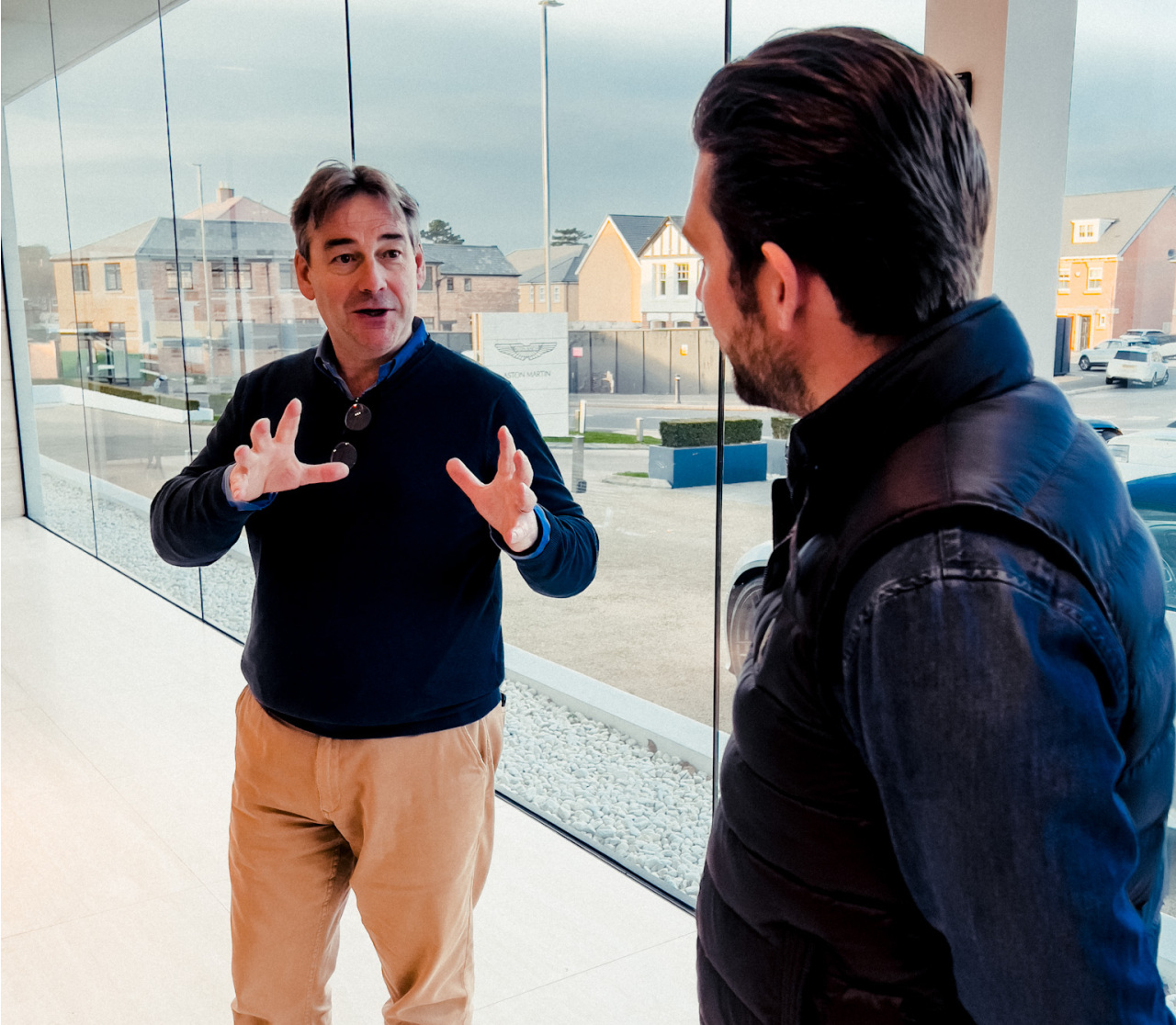 The workshop building is original, but it has been refurbished – if you look on google images you can find black and white photos of this building with the same roof trusses, and DB6s and DBS' being built under them! To raise the bar, they have given the team the very best environment to work with. That is why this is a race car looking environment that is post-free – this gives better visibility and access and prevents the car doors from being hit against anything.
They built their very first motor vehicle in ten years in this workshop, as well as 25 DB4 GTs.
Here, they have access to all the archives, so they can bring up the original spec sheet of a car that comes in. With the heritage cars that come in for a road-testing report or an assured certification – they will get the original build sheet and check the entire car against the build sheet, from the colour to the chassis number to the engine number.
In the body shop, there is a lot of clever stuff that you won't find anywhere else in the world! It can seem so simple, but when you see someone cutting the interior leather in front of you, it is amazing, and it involves proper skill. They use traditional cardboard patterns, and a lot of them are original, dating back to the 1970s! That means when they want to remanufacture a piece of original trim, they know it is right, because it is Aston's pattern.
I've only been in this room once, but it just blows my mind. No other manufacturers have this kind of facility where they can manufacture body panels and chassis on site, for heritage cars.
Here is a primary example of how they employ a modern level of technology into their heritage restorations – they have a brand new DB5 body jig. The jigs they used to have were great, but they dated back to the 1960s, having made thousands of bodies, and they just didn't get a quality item off of it anymore. To create the new jig they scanned 7 or 8 DB5s, and overlaid them in CAD, removing any outliers, and taking the median to hand over to the design studio who removed any curves and undulations that should not be there. We then have a very pure body, that is mirrored to create a perfect symmetry on the left- and right-hand side. What they had found on the 1960s cars was that they were not quite symmetrical, which was quite right because they were handmade, as were the patterns that they were using. This new jig is machined from a solid block, so it is very expensive, but gives the most fantastic quality item.
Morgan showed me how to wheel a piece of aluminium – it can take hours of this manual process to create the wheel arch. This process takes place on every panel, and it is all done by hand! It is a very skilled job!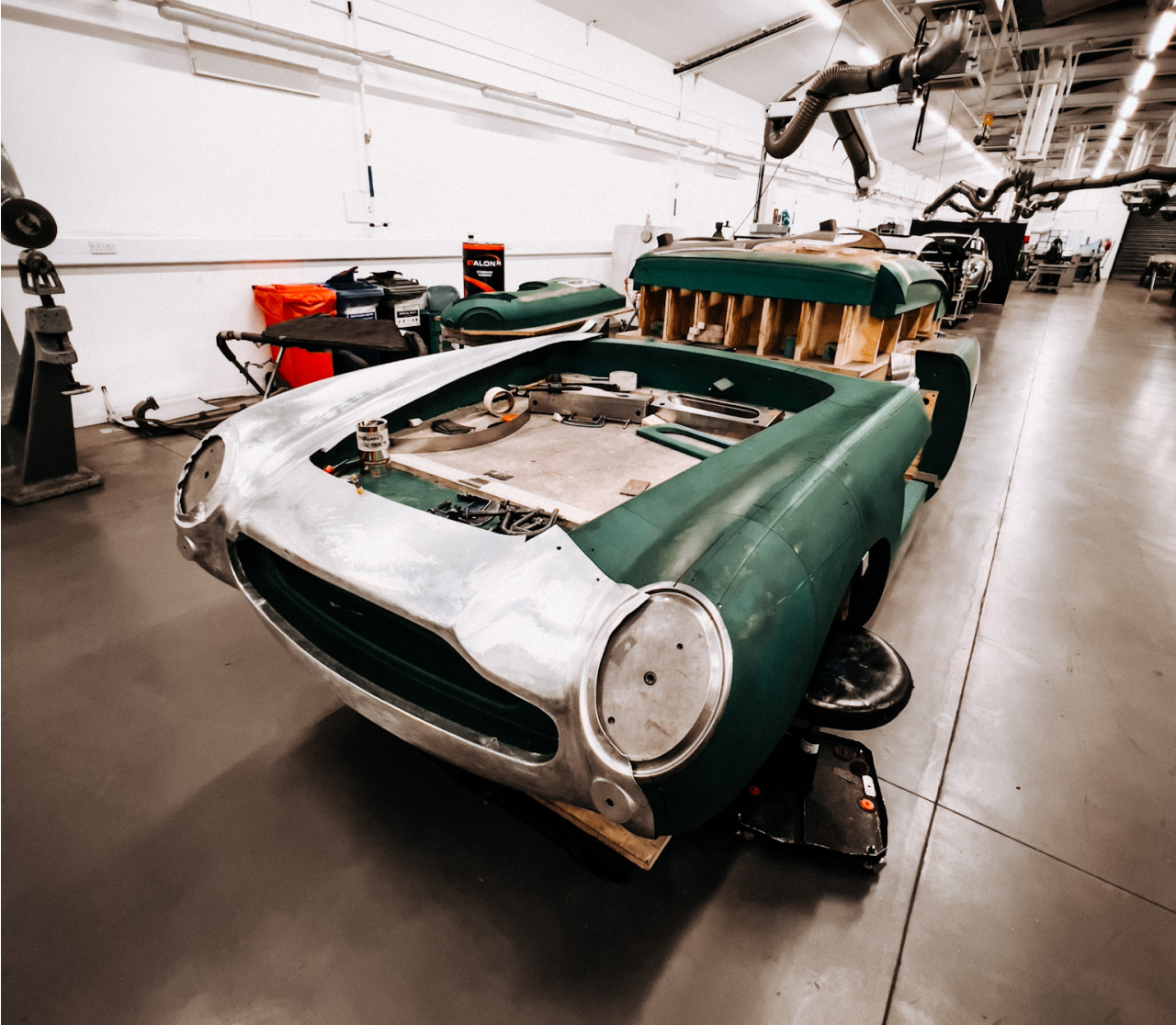 A lot of the work on our project car is going to take place in the paint shop – it is one of only two places in the business where old and new cars come together, because of the skill sets involved. You can see in the paint shop now there is a modern DB9, a modern Vanquish V8 saloon from 1998, a DBX, a Le Man Vantage (one of only 40), a very special V8, and a Vanquish S that was manufactured on site!
They have a lighting system that turns up to four times of daylight, showing up anything in the paint. By running their eye down the panels, they quality control, taking the lines of the light to notice any undulations.
Part of the process for our Aston Martin will be a tear down, taking off the wings, doors, sills, boot bonnet etc. What we want to do is end up with a car that has no black paint left.
In their heritage workshop they do anything from a restoration to routine service and maintenance, from cars that are pre-war right the way through to a 2001 like the Vantage. There are 6 DB5s in here today which is mind blowing!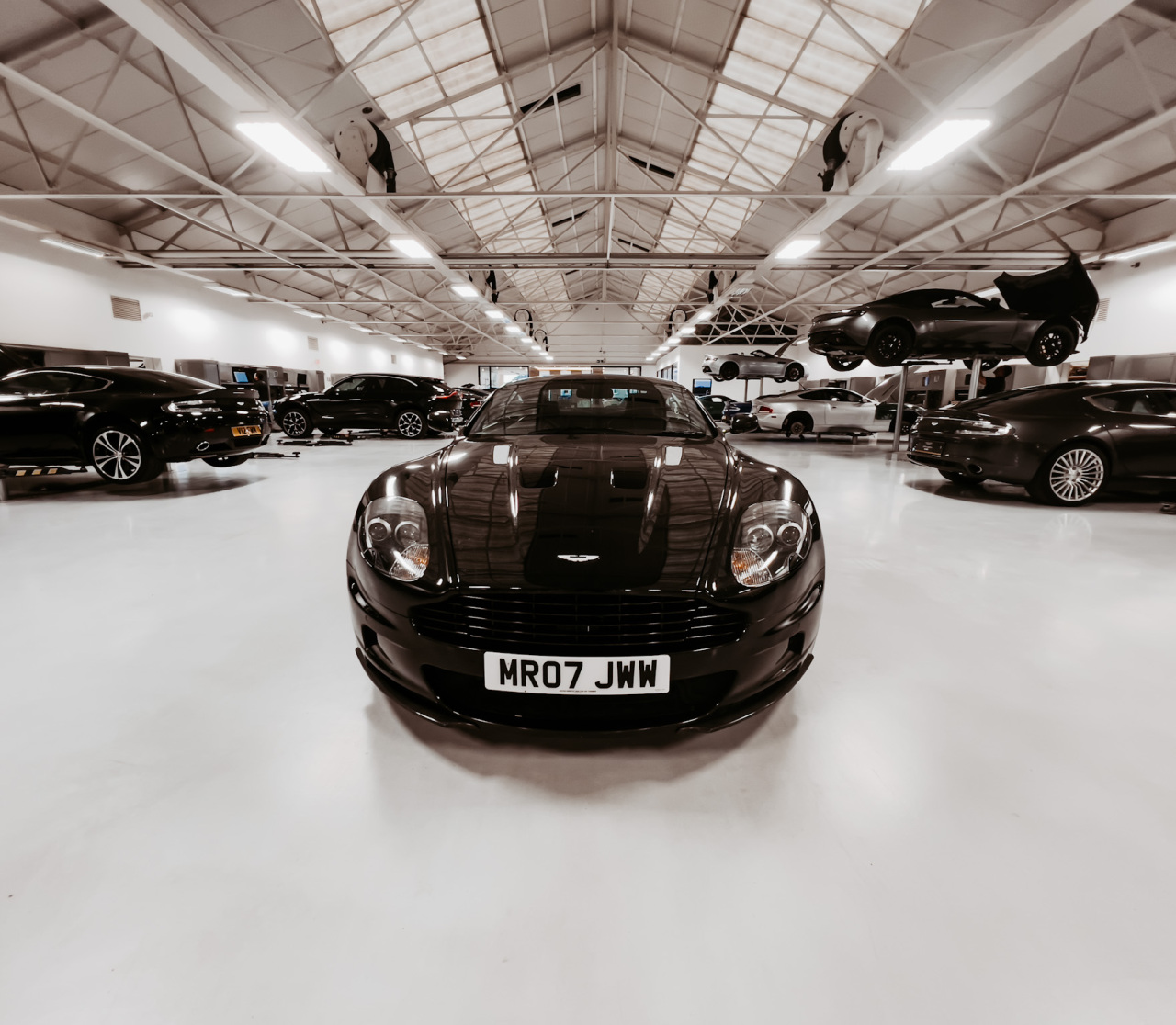 For me, I keep coming back to the fact that all these cars were made here. That really fascinates me!
This is stage one of an incredibly exciting journey – it's going to take a while, there are a lot of processes, but Works are giving us full access, with complete insight into what it's going to take to completely transform our car.
Massive thanks to Work, massive thanks to Paul for his encyclopaedic knowledge of this phenomenal facility. The next time you see this car is going to be at the beginning of a very exciting process!