Super-Yacht Lady Dee For Seahorse Charters
We are used to sharing some pretty powerful machines but the 4370hp of super yacht Lady Dee is an entirely different ballgame!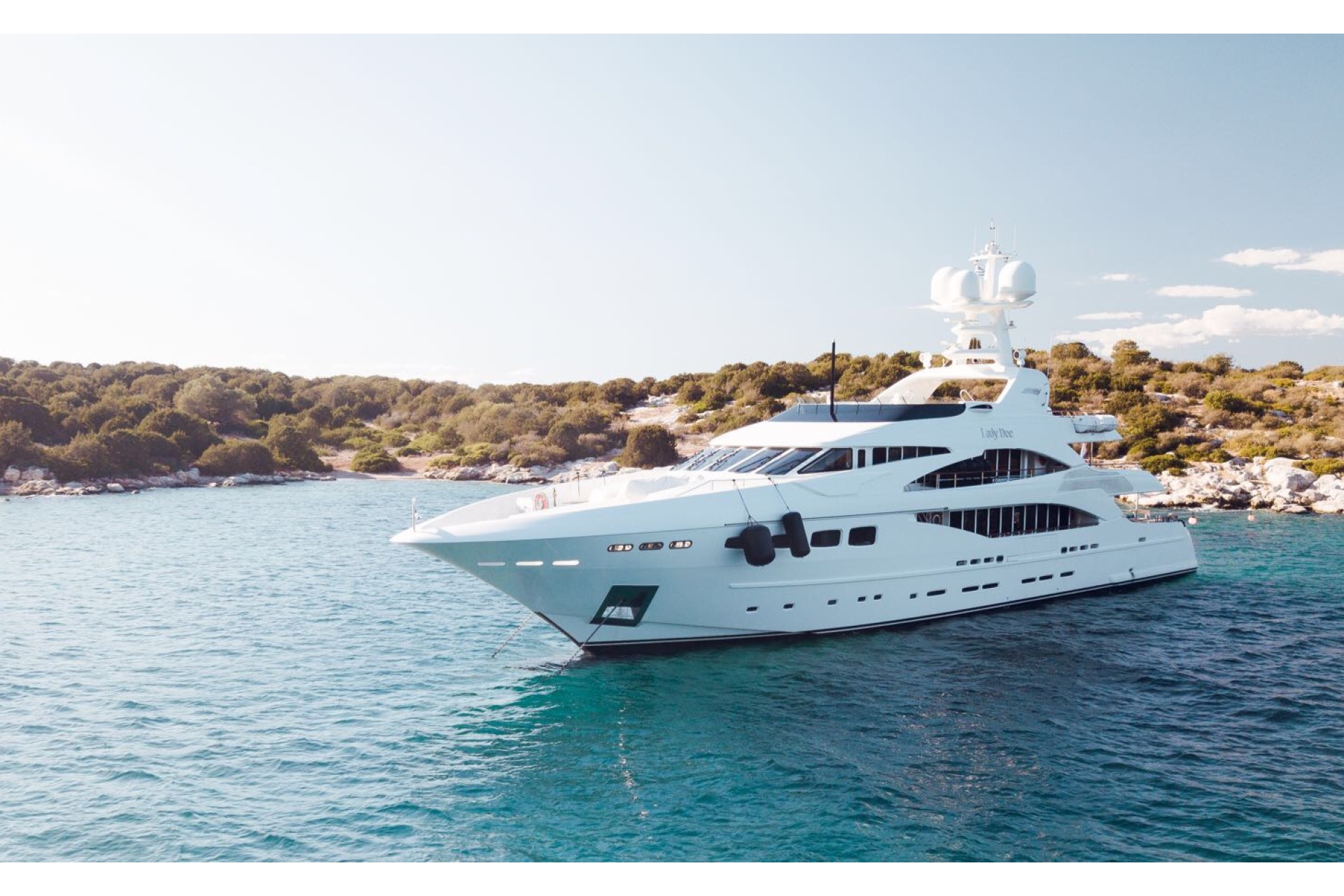 The overlap of industries and interests that stem from the world of luxury cars is extensive, Supercars lead to super watches, super hotels, super food and ultimately - super yachts! We were honoured to partner with Seahorse Yachts to share with our audience what life on board the £30 million Superyacht Lady Dee was all about - just in case you fancied a charter for a week!
We set sail from the port of Athens, and by 'set sail' I mean we fired up all 4317bhp of the twin enging super yacht that was to take us island hopping over the course of the week.
It is quite hard in writing to set the context as to the level of luxury a true super yacht provides, so we made the video below that over 550,000 people enjoyed resulting in 8x charters in the months that followed.
The sheer scale and presence of the vessel is awe inspiring. At 154ft Lady Dee holds quarters for 12 guests with accommodation for a further 11 crew including, one suave captain and an incredibly talented chef of Michelin star experience!
The fit and finish of the three decks was beyond any 5 star hotel room I had experienced - the attention to detail was so exquisite it was more like living in a Linley showroom than a ship!
The highlight of a super yacht vacation however is the perpetual surprise of waking up to a new location each morning. We would raise anchor at night and head for a new part of the Greek islands to discover new and barley charted territories of hidden beaches and the purest turquoise waters you thought only existed on postcards.
A morning wake-up ritual was quickly developed that involved a lethargic hike to the top deck, visiting the breakfast table on your way through, before jumping off the BBQ balcony and in to the warm waters, only to swim out to the line of tenders and toys that awaited to fill the rest of your day with sun drenched adventure.
Lady Dee hosts 2 Waverunners, 2 Jetskis, multiple inflatable tows, 2 tenders, a deck jacuzzi, water skis and even scuba diving equipment - being bored was not an option!
Lady Dee helps you live like to the full and in turn helped us make the best video and supporting photography we could to capture the true beauty of what this stunning super yacht had to offer potential clients. It is a memory the team will cherish for a long time and a successful campaign Seahorse is still enjoying today.
With over 585,000 YouTube views and 31,000 organic post engagements for Seahorse Yacht Brokers, request a brand pack to find out even more on how brand JWW has impacted key partners' sales.
Creating a collaboration.
To discuss potential collaboration opportunities please complete the form below and we'll reply as soon as possible.