Koenigsegg
A strong relationship with this special brand has opened the door to exclusive content, un-told stories and candid interviews with Christian von Koenigsegg himself.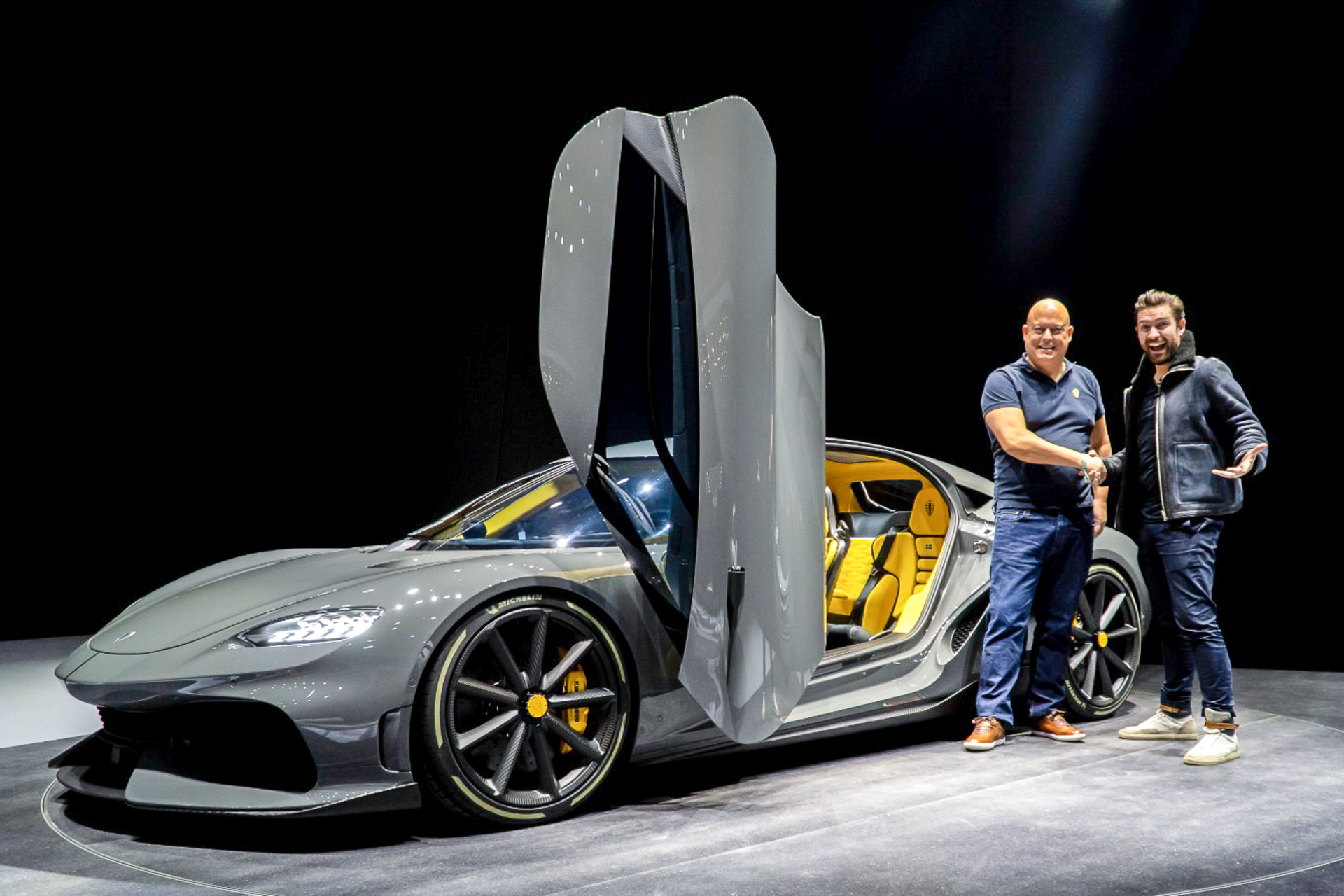 Through his close ties with Koenigsegg UK, and the founder himself, Christian von Koenigsegg, MrJWW continues to highlight the technical and performance superiority of the Koenigsegg brand.
Influencing over £30M in sales in the UK market as confimred by Koenigsegg UK, Mr JWW's down-to-earth and technically oriented meeting with the Koenigsegg founder exalts both the technical and aesthetic innovation of the 2020 Koenigsegg Gemera. The brand's first four-seater model, MrJWW introduced it to his fans back in March; with the video already racking up well over a million YouTube views. His signature down-to-earth style brings the Koenigsegg brand to a wider audience of hypercar superfans and elevates it to the next level, having gone from strength to strength since the release of Koenigsegg's CC8S model back in 2002.
The partnership between Koenigsegg and MrJWW began organically. Not only did brand and product awareness grow amongst a diverse crowd of fans, but audience engagement with the technical spec of Koenigsegg grew exponentially, piquing buyers' interest too. As a result, legions of fans are intimately familiar with the brand, inside and out, to the point that Koenigsegg has seen their sales increase in line with MrJWW's content too.
So, how did Team JWW achieve this? By far the widest content exposure fell to the initial 24 minute video produced for the launch of the Gemera, tallying 1.5 million views combined with the 1.3million views of Jesko content, Koenigsegg's fastest ever car. Team JWW bolstered this with supporting social media content, with two of the posts ranking within our top 10 pieces of content for organic reach, one photo claiming the No.1 spot with a rate of 267,000 user reach.
Creating a collaboration.
To discuss potential collaboration opportunities please complete the form below and we'll reply as soon as possible.