Showcasing The Worlds Greatest Driving Road
How do you launch a road? Ironically you close it before you open it to film an incredible video highlighting everything the area has to offer!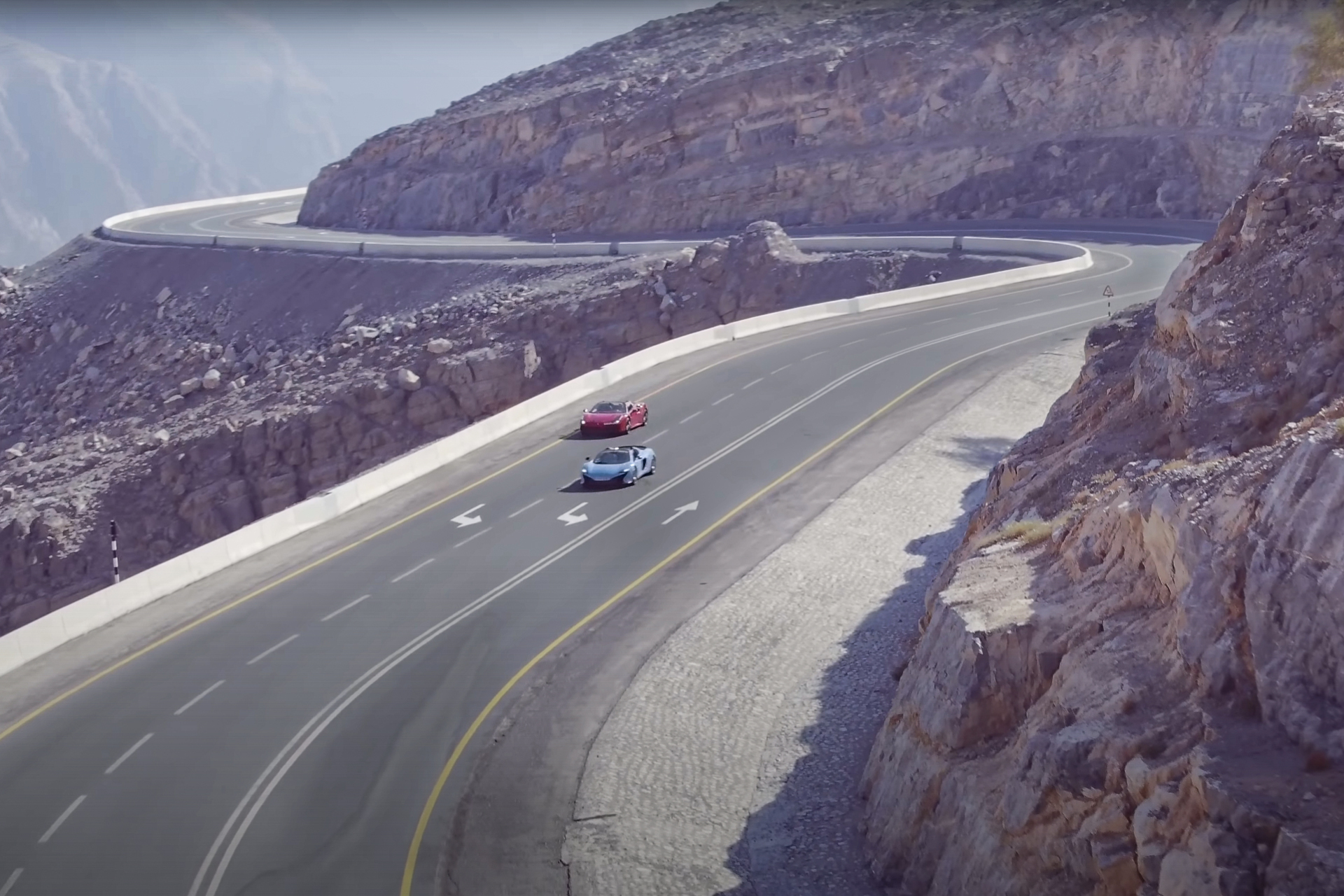 Perhaps one of the projects that the team has had the most fun with, is the Ras Al Khaimah partnership.
Ras Al Khaimah or RAK as it is commonly abbreviated is one of the seven Emirate states making up the United Arab Emirates. It neighbours Dubai, borders Sharjah and is split from Oman by a spectacualr mountain range that is home to the highets point in the UAE at 6,345 ft above sea level! And this is exactly why we were there...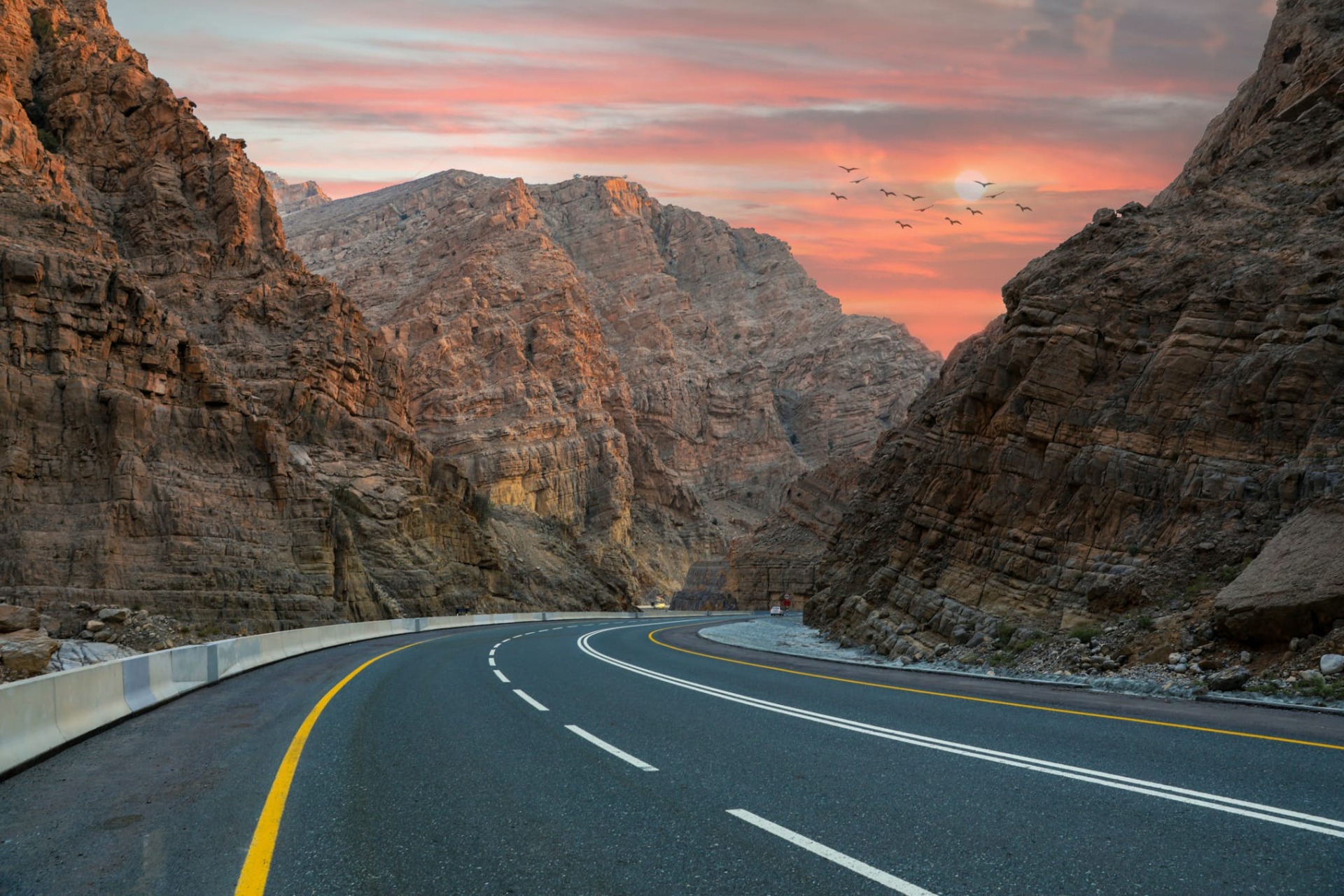 The ongoing developmet of RAK is astonishing and working in close collaboration with the tourist board we were tasked with highlighting the culture, lifestyle, hotels and activities that Ras Al Khaimah had to offer.
As part of this we worked with RedBull, Uber Eats and The Cove Rotana Hotel to create a portfolio of content to help promote this beautiful part of the world.
The pivotol location that the 5 days of shooting revolved around was the increidlbe road of Jebel Jais that winds it's way up through the Hajar mountina range is one of the most dramatic driving backdrops Mr JWW has ever experienced. The team worked closely with the authorities to close the road to create and share an epic driving experience. Showcasing the natural beauty of Ras Al Khaimah, UAE, the team sought to showcase the roads of Ras Al Khaimah as the destination for car enthusiasts and travellers alike.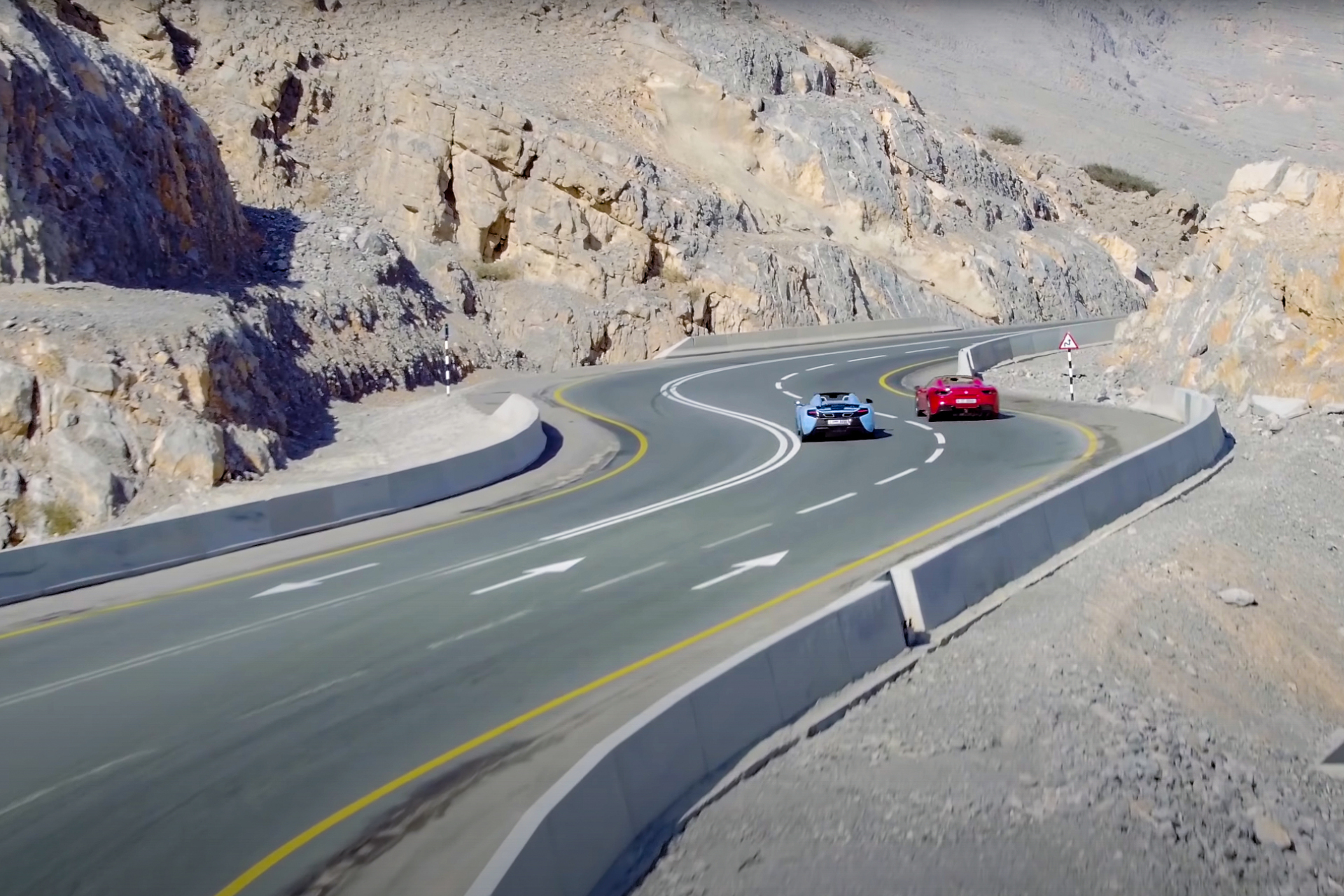 Driving the Lykan Hypersport, Ferrari 488 Spider and McLaren 650S, the purpose-built, 3 lane mountain roads, complete with switchbacks and chicanes, is set amidst the rugged backdrop of the Ras Al Khaimah desert. It proved to be one of the most spectacular drives yet for the team, racking up over 2.8 million views on YouTube. As a result, since airing, almost every car maker in the world has chosen to film a new model launch on the roads of Ras Al Khaimah.
Creating a collaboration.
To discuss potential collaboration opportunities please complete the form below and we'll reply as soon as possible.