MR04 JWW - Porsche 911 (997) GT3 RS 4.0
August 2021 - Current car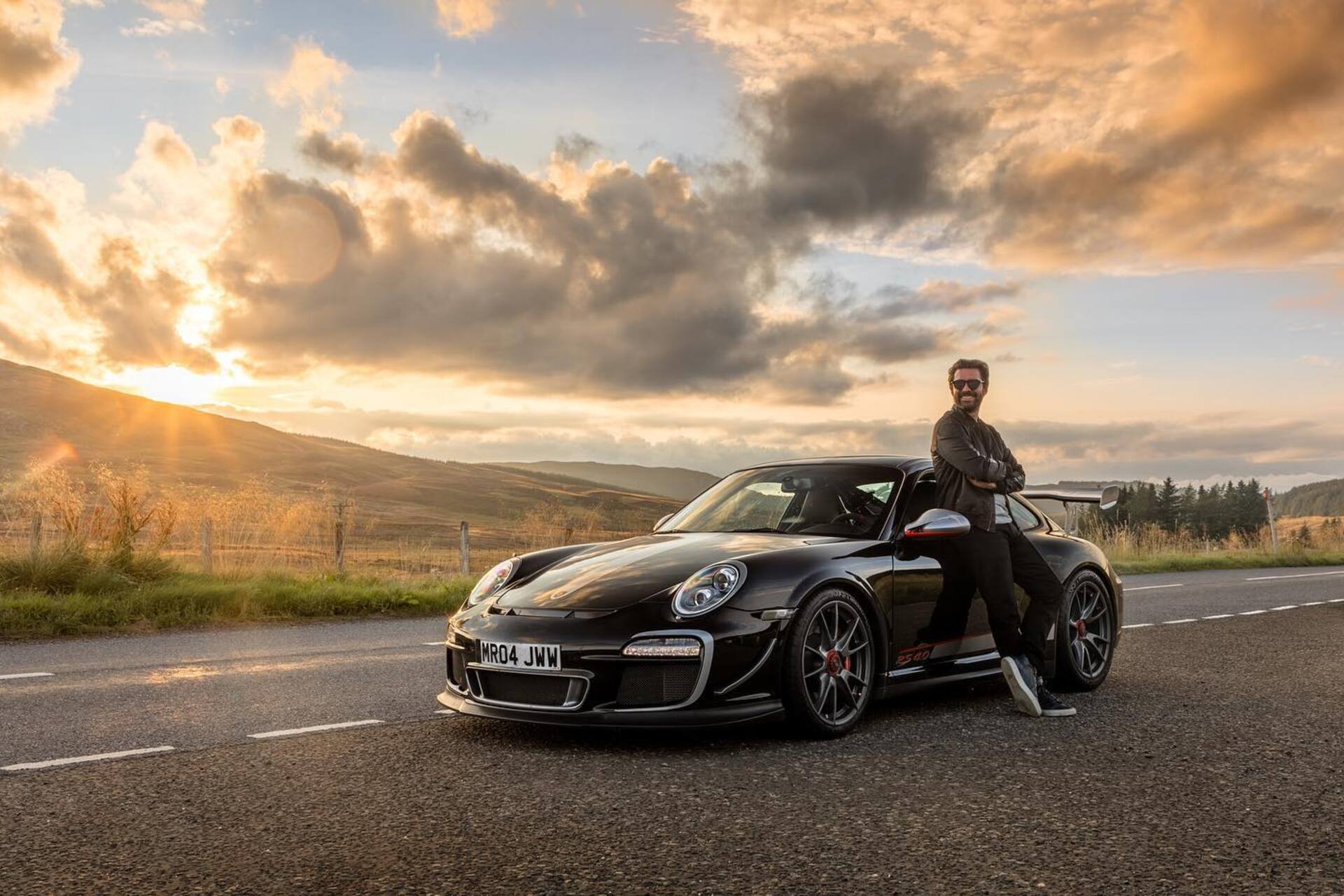 Limited to just 600 vehicles, the 911 GT3 RS 4.0 brings together in a road car all the attributes that have made the Porsche 911 GT3 a serial winner on the race track.

This new model purveys thoroughbred motorsport technology to its innermost core.
The flat engine's crankshaft has been lifted unchanged from the 911 GT3 RSR racing car's six cylinder engine and the forged pistons' connecting rods are fashioned from titanium. The four-litre displacement sports engine, the biggest 911 model line engine ever, is also the most powerful naturally aspirated engine with 125 hp/litre (92 kW).

It achieves its maximum power of 368 kW (500 hp) at 8,250 revs per minute. The engine delivers its maximum torque of 460 Newton metres at 5,750 rpm.
Trademark characteristics are the wide track, the low vehicle position, the large rear wing with adapted side plates, the typical central twin tailpipe and the aerodynamically optimised body.

The lateral front air deflection vanes, so-called flics, making their first appearance on a production Porsche, testify to the aerodynamic precision engineering. They create increased downforce on the front axle and together with the steeply inclined rear wing bring the vehicle into aerodynamic equilibrium.

As a result, at top speed, aerodynamic forces exert an additional 190 kg pushing the 911 GT3 RS 4.0 onto the road.

If you love this car as much as me keep you eyes on the channel - FIRST DRIVE Video Coming Soon!

In the meantime, you can see me picking up this absolute beauty in the NEW CAR DAY video!
Check it out